---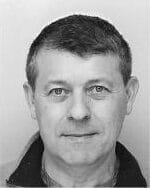 Dr. Olivier Izambert
Dental surgeon
Épinal, France
---
WHO AM I ?
A dental surgeon for 40 years with good photo practice, a CEREC user for 15 years, I have happily integrated the Rayplicker Cobra into my daily practice.
MY RAYPLICKER EXPERIENCE
I have been a user of the Rayplicker Cobra solution since 1 year. Use is simple, effective and reproducible.
INTEGRATION INTO MY DAILY WORKFLOW
We use it several times a day to ensure reliable crown results, Chairside onlays and with the laboratory for layering.
Its well-thought-out ergonomics for the chair, its rapid self-calibration, its simple implementation, its easy decontamination allowed for natural integration.
BRIEFLY, WHAT DOES THE RAYPLICKER SOLUTION DO FOR ME?
Thanks to the Borea Connect platform, sharing data is easy with the laboratory, adding photos is quick, using the L*C*h system opens up other optimization solutions, including for laminated composites. .
For all its qualities, the Rayplicker Cobra is a very good investment for progressing in aesthetics in Chairside or with your ceramist.
It's sometimes very complicated to break away from your habits and your manual shade guide, but switching to digital help for color is a real guarantee of increased efficiency, pleasure and time saving.