Borea goes to meet the American market
Borea goes to meet the American market
Published on 12th December 2019
( GNYDM 2019, New York, USA)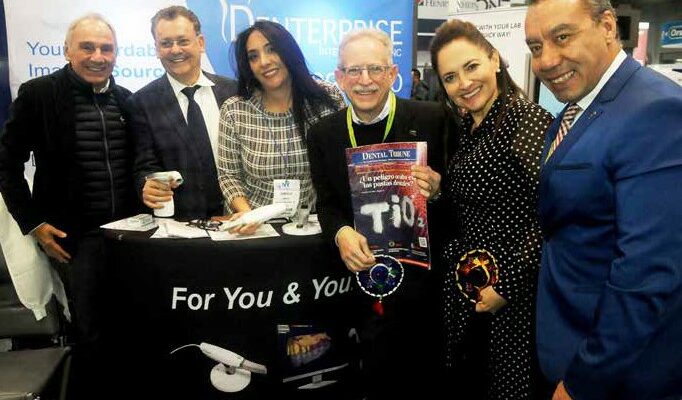 ---
As part of its international development, Borea presented its innovative shade taking solution at the Greater New York Dental Meeting in December 2019.
It was an opportunity for us to meet many international and local American dental actors and to develop partnerships thanks to a visibility on the American continent.
The New York Dental Meeting is indeed a must-attend event for professionals in the dental field. Undoubtedly, an ideal environment to present the latest technologies to the dental profession.
For Borea, this show was also an opportunity to exchange and acquire information and feedback essential to define and structure its international development.
A first step towards the very promising US market. Here is a picture of Gilles Pierson, President of BOREA (left) with Claude Berthoin, second from the left, and Dr. Scott Ganz (center) at booth #5125. (Photo credit / José Antonio Rosario for Today)