Welcome to the support page of our Rayplicker products
You have a problem with the use of the spectrophotometer?
You don't know what the error codes that appear when you take a shade correspond to?
You wonder how to use your device or how to sterilize it without damaging it?
Rayplicker Cobra
Use
Disinfection and sterilization procedures
In order to carry out the disinfection and sterilization of your Rayplicker Cobra, be sure to follow the good practices indicated below in order not to damage the device.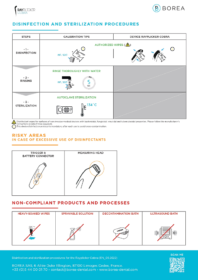 pdf
Updated on 22nd November 2022
Disinfection and sterilization procedures Rayplicker Cobra