Rayplicker Vision software
An application to perform colorimetric analyses and optimize your patient data management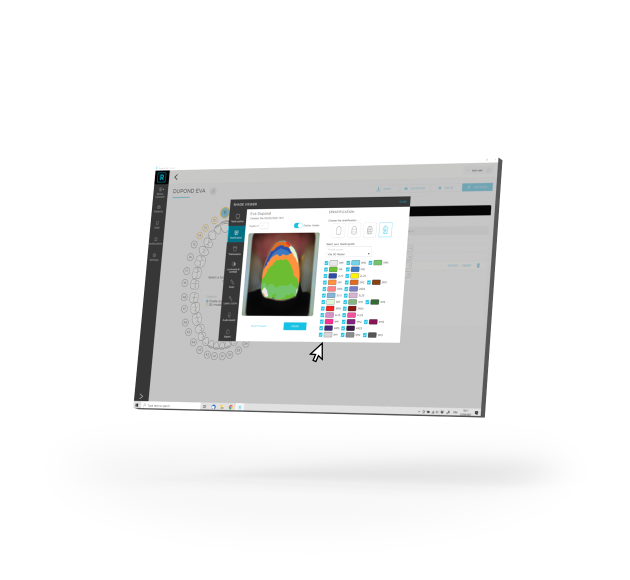 Software overview
Rayplicker Vision is a software for retrieving, analyzing and transmitting acquisitions obtained with a Rayplicker Handy shade taking device.
This free and open software (does not require a license) can be installed in the dental office and / or laboratory in order to make a digital analysis of the acquisitions taken with one of our spectrophotometers.
It allows a simplified management of data per patient or per practitioner and to deepen the study and analysis of the most relevant data for the production of dental prostheses (luminosity, chromaticity, hue, translucency).
An analysis tool
Rayplicker Vision offers many features to perform an in-depth analysis of a natural tooth scanned with a Rayplicker device:
Color analysis under different stratifications

1 part mapping, 3 parts mapping, 9 parts mapping, detailed mapping
Access to many reference shade guides
Preselect your shades based on your composites available for direct restorations.

Automatic translucency analysis and creation of detailed mapping
Black and White analysis (brightness and contrast), conversion of the polarized color photo to grayscale to determine the distribution of dentin, enamel, or other remarkable characteristics.
Measuring tool, to easily locate the location of translucent areas or other remarkable features.
Colorimetric analysis according to the Cie L*a*b* or L*C*h standard
Quantify and follow the evolution of lightening treatments
Multi-station access
This software is compatible for network use within the practice or laboratory. A network installation allows access to the same data from different computer stations on the same network.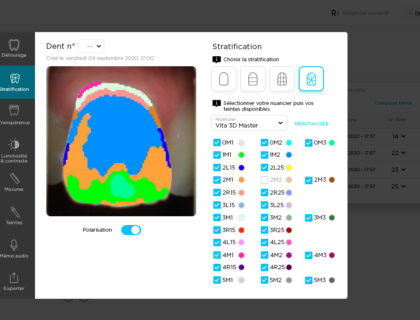 The Borea Connect
For optimized data management, the Rayplicker Vision is accompanied by an online platform, the Borea Connect. It is accessible from a web browser and offers simplified access to color information while ensuring optimization of the management of your orders.
Borea Connect is also a community space where the various users of Rayplicker solutions are identified. Communicate easily with your partners (dental offices and / or laboratories).
You can create all types of orders there (fixed prosthesis, removable prosthesis, implantology, unitary or bridge)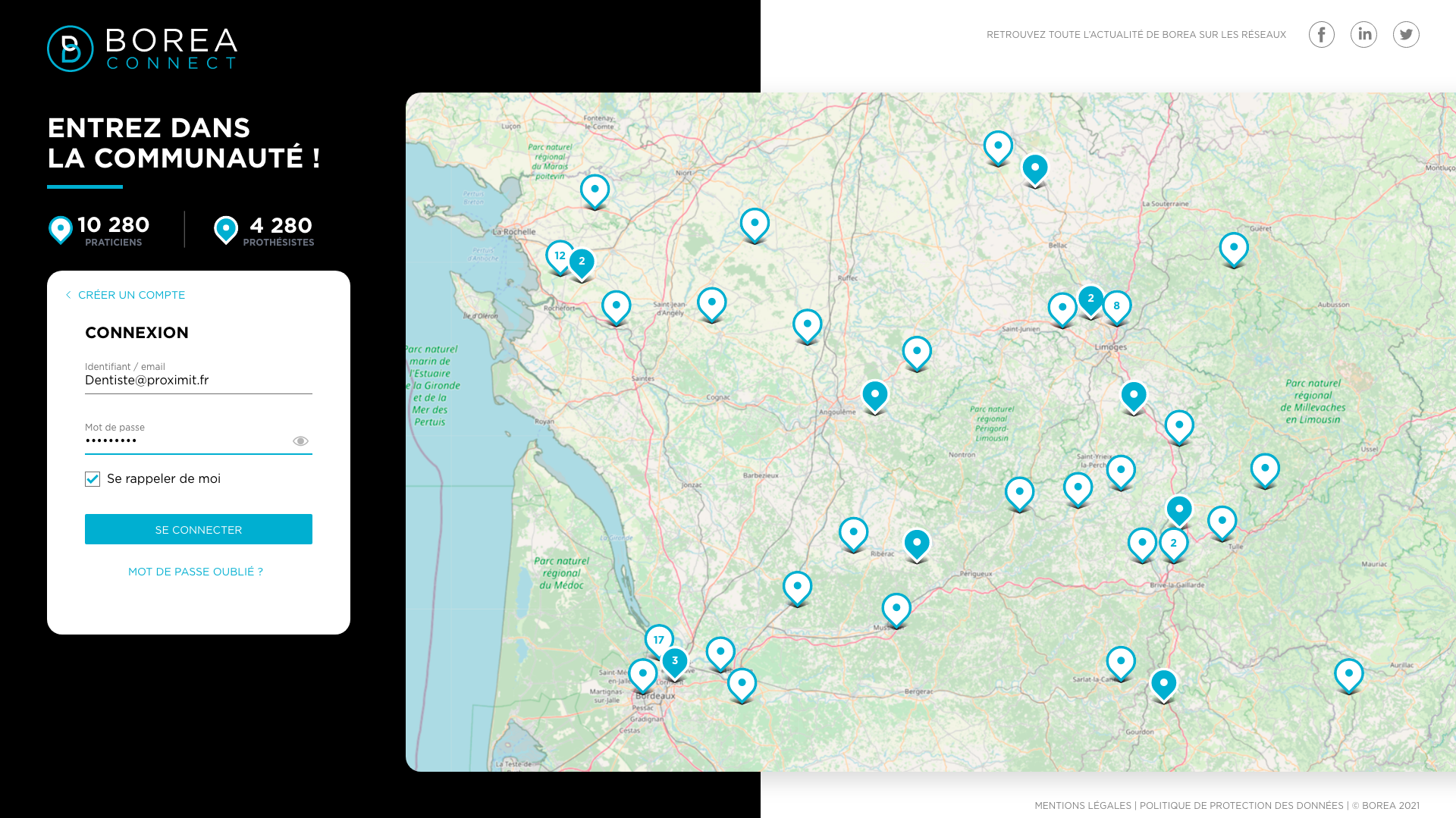 Downloads
Rayplicker Vision Software V1.7.1 - Windows
22 mo
Download
Compatibility
Rayplicker Vision software is available on Windows 7 (and later versions) and will be soon on Mac. Borea Connect is accessible from any computer means with an internet connection.