Borea webinar by Éric Berger
Borea webinar by Éric Berger
Published on 13th May 2020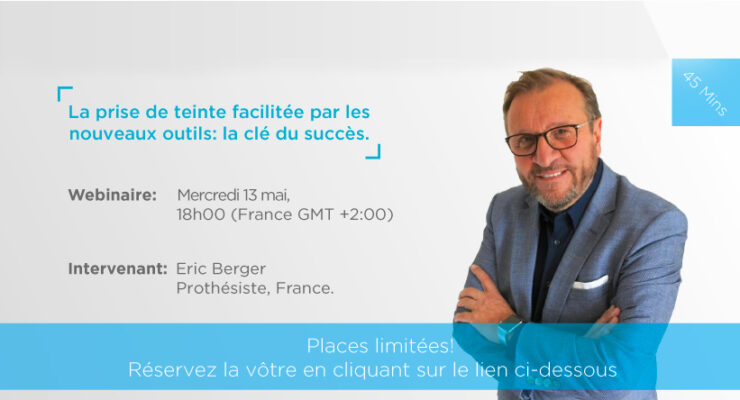 ---
Why a webinar ? 
In this period of crisis, we needed to adapt our different communication channels. We usually participate to many national and international exhibitions but as they are all cancelled or postponed, we had to find another way to stay in touch with our customers. Webinars seemed to be the best solution.
Webinar presentation
Speaker: Eric Berger, Master Dental Prosthetist in Metz.
Topic: "Easy shade taking: the new tools for success".
Language: English
Replay
For those who did not have the possibility to participate to the webinar presented by Eric Berger on May 13th, you have hereunder the access to the replay.
Enjoy it and if you have feedbacks or ideas for future webinars, do not hesitate to contact us.