IDS 2021: Launch of Rayplicker Vision - Borea Connect
IDS 2021: Launch of Rayplicker Vision - Borea Connect
Published on 1st October 2021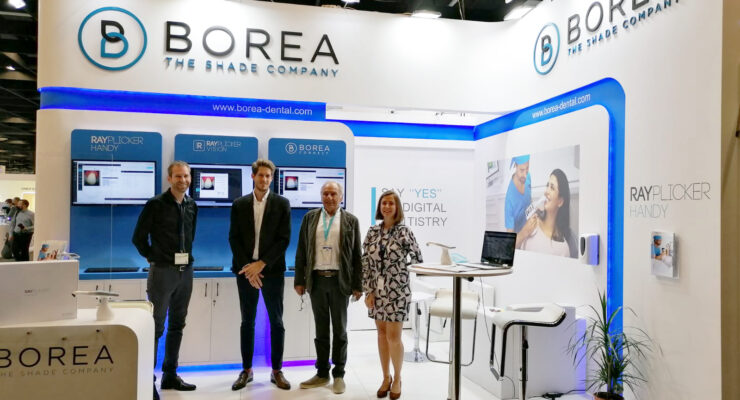 ---
As every two years and for the third consecutive time, Borea participated in the IDS as part of its international development.
On this occasion and in its constant innovation process, Borea presented its new software and its new platform in exclusivity: Rayplicker Vision & Borea Connect. Both innovations introduce several new features that promise to redefine, optimize and simplify the communication of color information.
Faced with the digital revolution in the dental field (especially the integration of the digital chain between dental practices and laboratories), Borea continues its development in order to become a reference in the field of digital shade taking.
Following the health crisis and the restrictions on travel with limited possibilities to meet our customers and partners, IDS was an opportunity for us to renew links with part of the profession.
Regarding the new products, they were very well received by both future and current users! This recognition is a nice proof that BOREA is listening to its customers and that it continues to adapt its products and services to the evolving needs of the profession.
We now give you an appointment at the next ADF exhibition in Paris for those who wish to discover our digital solutions.