Shade-taking training - Periostyl
Shade-taking training - Periostyl
Published on 12th July 2021
Presented by Doctor Alexandre Richard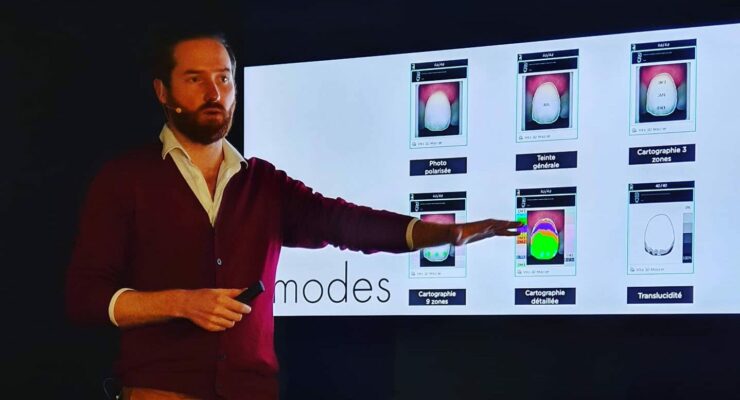 ---
Last week, our communications officer Margaux Bachelerie went to Valenciennes to participate in a training day entirely dedicated to our favorite subject: shade.
This event was organized by Dr Pierre-Jean Vandoorne and his Periostyl training center, in its newly renovated premises.
As a lecturer, we had Doctor Alexandre Richard, a specialist in cosmetic dentistry who is particularly fond of the shade subject.
The day focused on different shade taking methods, from the oldest (manual shade taking with presentation of several shade guides), to the most modern, including the demonstration of spectrophotometers and cameras.
During this training, the participants were able to follow a theoretical part on the subject of color with clinical cases, then a practical part including the handling of the Rayplicker.
The Borea team is delighted to be able to participate in this kind of event which allows to physically meet interested practitioners and which, thanks to an individualized presentation, allows to show the power of our solution. If you want to integrate the Rayplicker into your training, do not hesitate to contact Margaux by email: m.bachelerie@borea-dental.com.
photo credit: PERIOSTYL FORMATION