---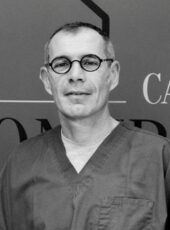 Dr. Thierry Vivion
Dental surgeon
Nantes (France)
---
I am Doctor Thierry Vivion, dental surgeon for 30 years. I am a general practitioner with an aesthetic orientation and treatment of dental wear in my practice located in the center of Nantes.
I have been using the Rayplicker solution for a few months now and I use it 2 to 3 times a day. It has become a natural part of my practice and an integral part of my workflow and that of my assistants. In addition, my shade data is almost always coupled with a photo upload.
Since I am using Rayplicker, I've seen much less quality returns, even though I didn't have much before. In my opinion, Rayplicker is more accurate than other systems I have tested, very easy to use and very good value for money, so I recommend it!