Digital dentistry - Dr Edouard Lanoiselée (French)
---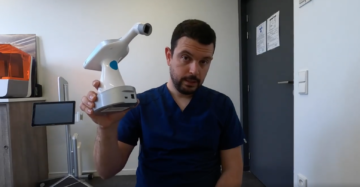 Digital dentistry - Dr Edouard Lanoiselée (French)
22nd June 2022
---
---
Digital technology is becoming increasingly important in dental practices and laboratories. During this webinar, Dr. Lanoiselée presents a digital tool that will revolutionize the shade-taking process. The Rayplicker Handy, a spectrophotometer, will capture the exact shades of the color according to different zones as well as the translucency of the tooth. Reliable and accessible to all, it will quickly become an indispensable tool in your workflow.
Discover the Rayplicker Handy through a case study by Dr Lanoiselée.
Duration: 57 minutes.
Language: French (English subtitles available in the video settings)