Interview with Gilles Pierson, President of Borea
Interview with Gilles Pierson, President of Borea
Published on 12th December 2020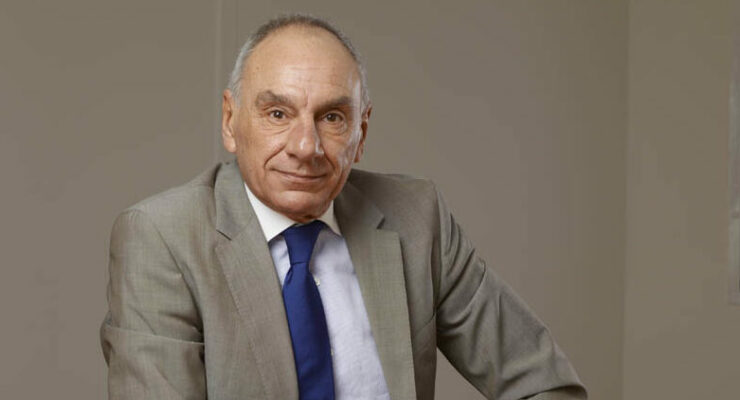 ---
WHAT IS YOUR ASSESSMENT OF THIS YEAR LIKE NO OTHER?
We can say that 2020 has given us a hard time! Nevertheless, we will keep a very positive assessment. Why? Because the whole profession, both dentists and dental technicians, have become aware of the benefits of using digital tools in their daily practice. They simplify remote communication, improve traceability and data archiving, and represent an asset in terms of hygiene.
IN 2020, WHAT SURPRISED YOU MOST ABOUT THE DENTAL MARKET OR YOUR TEAMS?
We were surprised by the speed of adaptation of the dental market with the multiplication of webinars but also by the evolution of trade shows in digital or hybrid format. Internally, we are lucky to have a great team (led by Julien Guillot, Borea's General Manager) that has worked tirelessly to allow us to move forward on our development projects. Moreover, this has allowed us to release, as early as summer 2020, an update of our software (to discover on our website www.borea.dental).
DOES THE INTERNET (E-COMMERCE, REMOTE ACCESS, ETC.) REPRESENTS MORE THAN EVER AN OPPORTUNITY FOR YOU AND HOW DO YOU FIT INTO THE DIGITALIZATION OF THE DENTAL PRACTICE?
We are manufacturers of a 100% digital shade-taking solution that is now marketed worldwide. In this exceptional situation that we are currently experiencing, the democratization of digital events and remote meetings allow us to maintain close contact with our foreign partners. As for the digitalization of practices, this is also a real opportunity for us. Nowadays, intra-oral scanners are booming, while shade-taking is still done empirically with manual shade guides. This situation is paradoxical, especially when we know that patients look first at the color of their teeth! The Rayplicker allows us to integrate the shade-taking into a 100% digital workflow by providing aesthetic data to complement the dimensional data transmitted by the intra-oral scanners.
WHAT IS DRIVING YOUR STRATEGY TODAY?
The world of dentistry is in the midst of a transformation, we are currently at a crossroads and I can assure you that we are moving towards a digitalization of the profession. In the office as well as in the laboratory, digital tools will be increasingly favored, notably because of their irreproachable hygiene (for example: the Rayplicker's protective sheaths and sterilizable/autoclavable tips), but also because of the time savings made possible by the dematerialized and instantaneous transfer of data. In addition, their ease of use and precision will make them indispensable allies...
TO CONCLUDE FOR 2021: REFLECTION OR ACTION?
Action, of course! Even if it is very difficult to have visibility on what we will be able to do in six months, one thing is sure, it is that we have a lot of projects for 2021 and that you will have to follow Borea (on our social networks!) to discover them.
Interview published in the New Products Special Edition of Solutions magazine, November 2020.