The ADF congress in Paris is already over!
The ADF congress in Paris is already over!
Published on 24th December 2021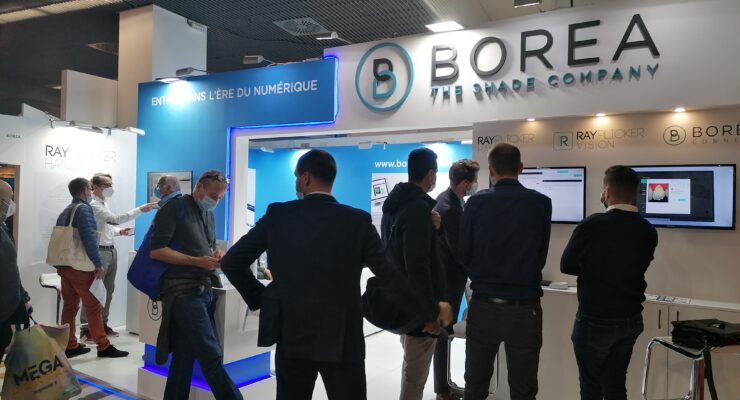 ---
After a long break that forced us to stop exhibiting, we were happy to return to the aisles of our national convention in which Borea participates every year.
The location was the same, only the number had changed. It was at booth 1L06 that you could find us.
This edition was centered on the theme of digital technology with Dr. Christian Moussally as scientific director, accompanied by many speakers who came to present the contributions of digital tools in their daily practice.
The Rayplicker Handy was presented during the practical session "Ceramic veneers" organized and animated by Dr François Bodic accompanied by Dr Lautrédou, Dr Charberlin, Dr Fruchet, Dr Bouetel, Dr Crauste, Dr Wojtiuk, Dr Freuchet and Dr Edouard Lanoiselée, user of the Rayplicker solution.
Borea also took advantage of this great event to present its new products: the Rayplicker Vision software and its Borea Connect platform. These were very well received by the visitors and even more by the current Rayplicker users. Are you interested? Click here for more information: https://borea-dental.com/en/products/rayplicker-vision/
We are certain that 2021 will mark a real turning point in the use of digital tools in dental practices and laboratories. Faced with the challenges of this transformation of the profession, Borea remains attentive to its users and works to constantly improve its solutions in order to make them accessible to the greatest number of people with ever more powerful functionalities that meet the daily needs of practitioners and dental technicians.
The Borea team wishes you a very happy holiday season and looks forward to seeing you at the next AEEDC, which will take place on February 1, 2 and 3 in Dubai. More information here: https://borea-dental.com/en/news/events/aeedc-2022/