---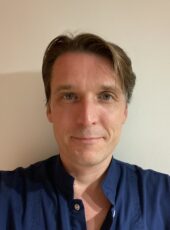 Dr. Laurent Dussarps
Dental surgeon
Gradignan, France
---
I am Dr. Dussarps, dental surgeon in Gradignan (France). I am a former university hospital assistant in prosthetics and a hospital attaché at the University Hospital and a judicial expert at the Bordeaux Court of Appeal.
I have been using the Rayplicker solution for two and a half years now, almost every day, whenever I need to take a shade. Rayplicker has integrated seamlessly into my workflow. Once I've taken a shade, I send it to my lab right after my appointment.
Before I got the Rayplicker solution, I was already using digital tools to take the color, so it didn't change my exchanges with my prosthetist, they remained the same. However, thanks to Rayplicker, I have gained confidence and serenity when it comes to taking the shade.
From my experience, I recommend the Rayplicker solution!