3 days at the Expodental Meeting 2022 in Rimini
3 days at the Expodental Meeting 2022 in Rimini
Published on 21st June 2022
Discover the backstage of Expodental Rimini through Borea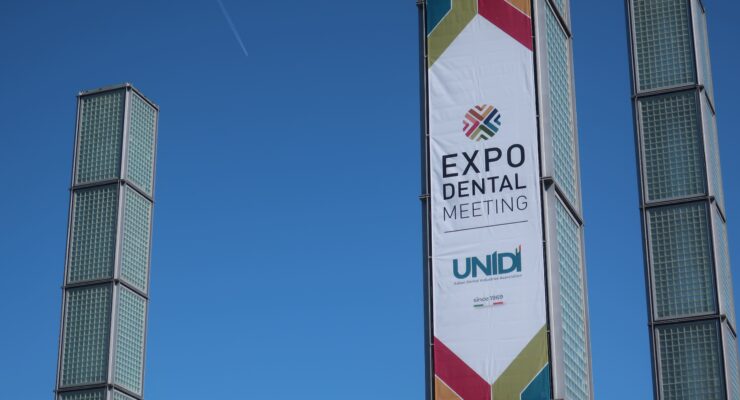 ---
Feedback on the Expodental Meeting in Rimini
On May 19th, 20th and 21st the long awaited exhibition in Italy took place : the Expodental 2022. During these 3 days, Borea participated in this unmissable Italian event dedicated to innovation in the dental field.
Following the pandemic period, which forced us to refocus on the French market, the Rimini exhibition was the opportunity to relaunch our international development dynamics, to present our solution on a new promising market of digital dentistry and to find local partners.
Distributors, dentists and prosthetists came to the booth to the rhythm of the demonstrations given by our team. Our solution of shade taking was highlighted during this weekend.
The show was a success! It was the opportunity to present the new products released in December: the Rayplicker Vision software, which allows the analysis of all the data obtained with the Rayplicker Handy, and the Borea Connect, the community platform which allows the management of orders between dentists and dental technicians.
See you next year
Be aware that a new edition will be held in 2023 if you missed this one. Reserve your May 18, 19 and 20 for next year.
If you would like more information about our shade taking solution, you can send us a message directly from our contact page. A member of our team will contact you shortly.